Didier Blésin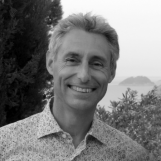 Didier is an entrepreneur who created his first company at the age of 22. During 25 years he has been holding managerial positions and participated actively in the development of several companies before dedicating himself to soft skills training for more than 15 years.
Certified licensed practitioner of the Institute of NeuroCognitivism, Certified licensed practitioner of Insights type of personalities, Aikido black belt, Didier put into practice the principles of aikido in various exercises of mindfulness, prior to any learning, allowing the participants to discover themselves the path for growth.
Didier is also member of the board of directors of Wells Mountain Initiative which works to create social change through education and community building by providing bright young people in the developing world with student scholarships and skills training, building a network of grassroots leaders who are catalyzing community transformation
Didier was also administrator of Brabant Wallon Chamber of Commerce for 12 years and 4 years as vice-president.